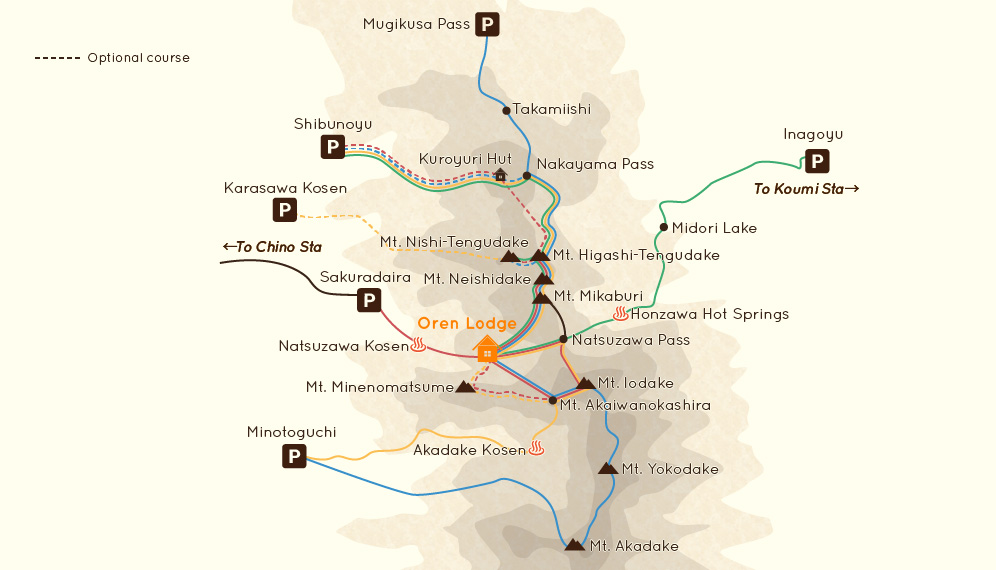 The best season for hiking in Yatsugatake is from June to mid-October.
Mt. Iodake & Mt. Tengudake Course from Sakuradaira
Recommended for more laid-back hiking. Leave your luggage at the lodge and enjoy the nature!
Difficulty level: Beginner to intermediate
Why this trail is great
| | |
| --- | --- |
| | Well-kept trail for worry-free trekking |
| | You can leave your luggage at Oren Lodge and enjoy the trail at your own pace on both the first and second day of your stay. |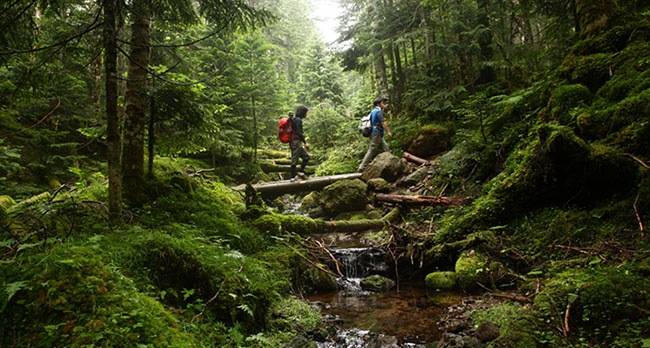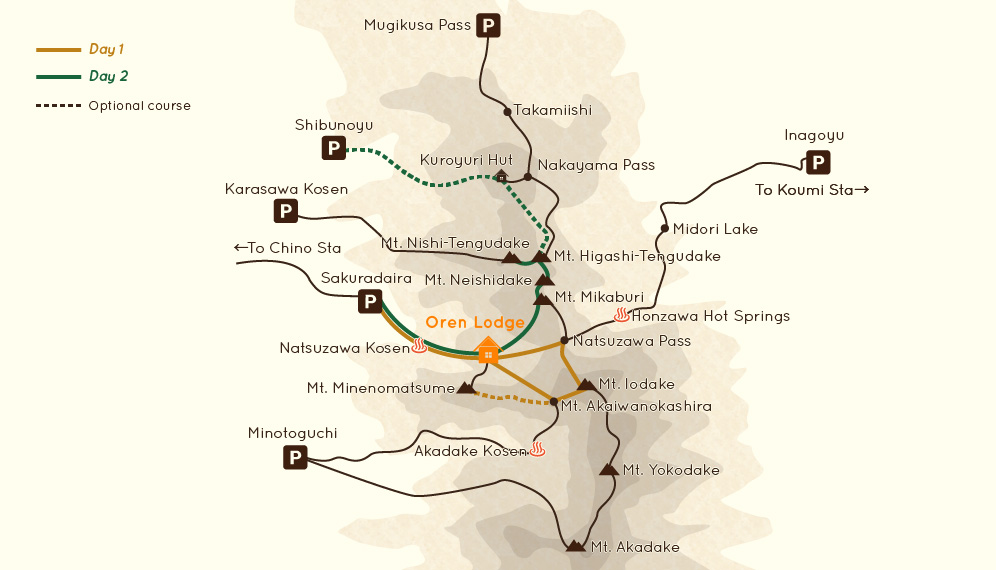 Yatsugatake Mountains Traverse Trail
In the mood for an alpine adventure? This trail lets you traverse across the mountaintops of the Yatsugatake Mountain Range.
Difficulty level: Intermediate to advanced
This course takes 3 days to complete. We highly recommend starting early in the morning and arriving at your goal no later than 3:00 p.m. on each day.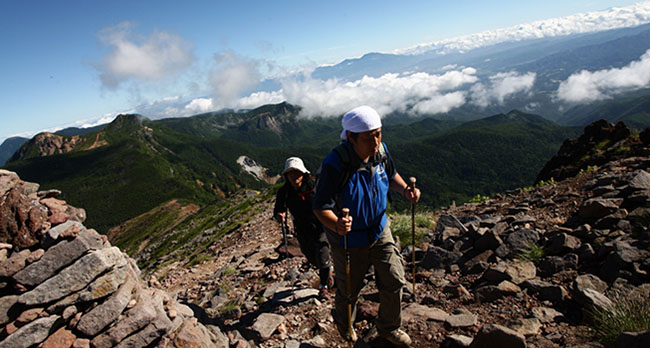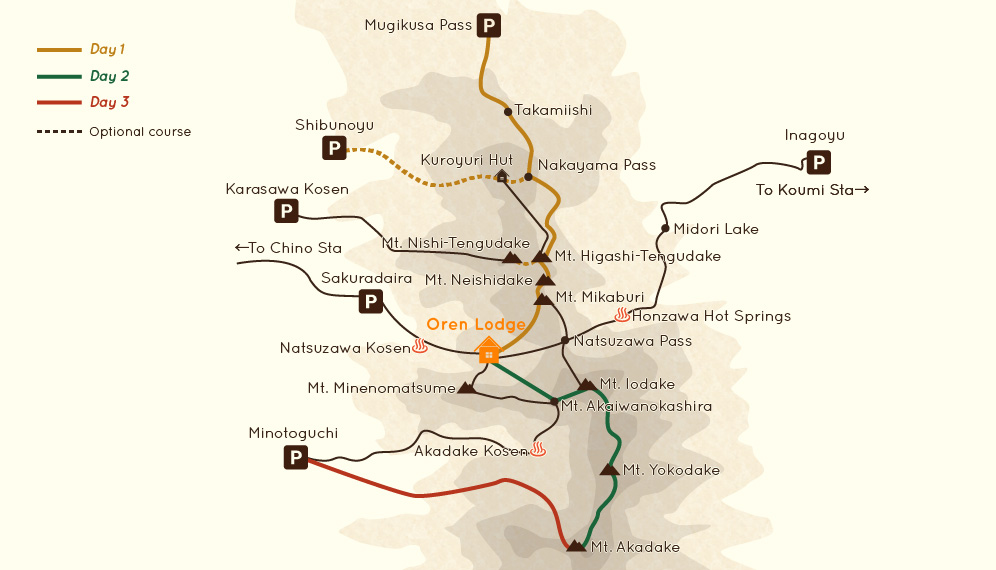 Minotoguchi Trailhead Course
Trek from the south side to the north side of the Yatsugatake Mountains.
Difficulty level: Intermediate
If there are strong winds at the summit of Mt. Iodake, you can descend directly to Oren Lodge from Mt. Akaiwanokashira if necessary.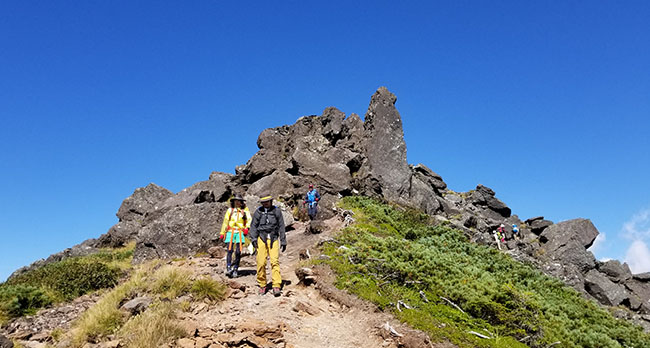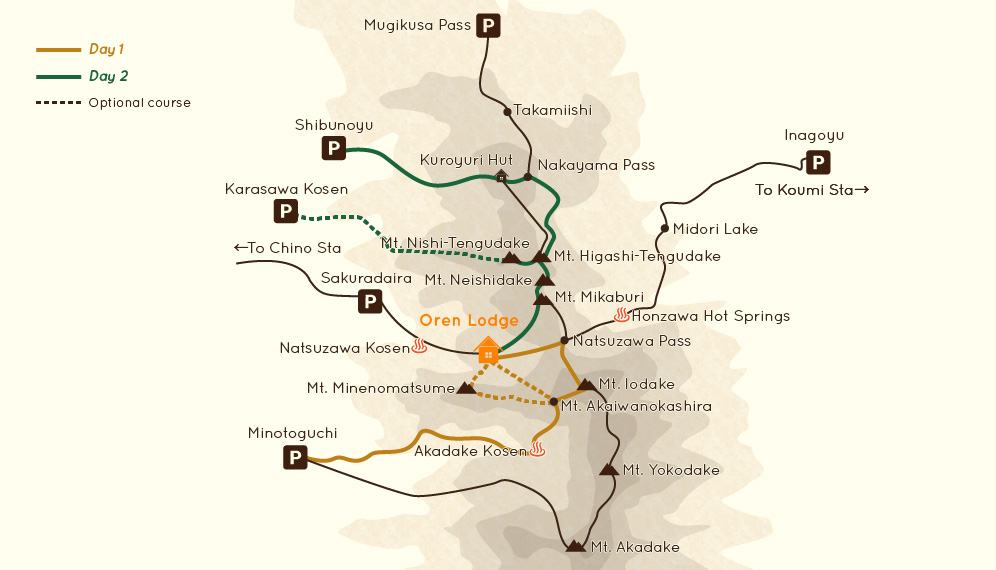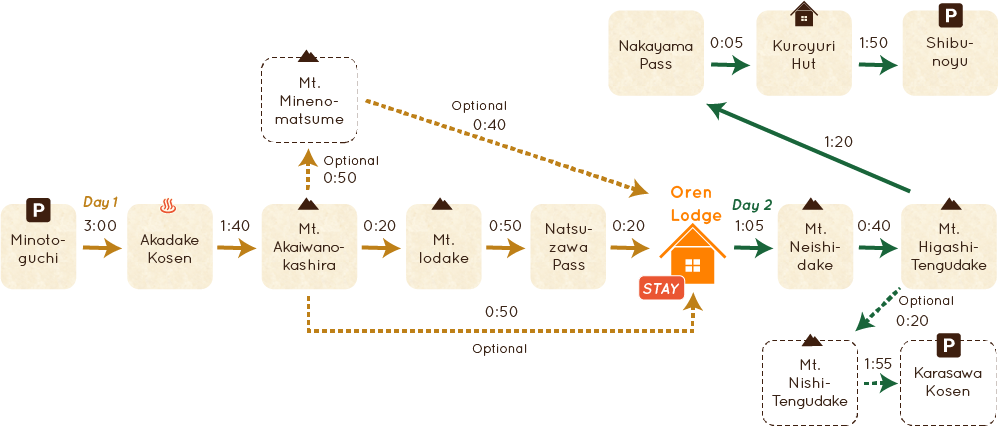 Inagoyu Trailhead Course
Experience the north side of the Yatsugatake Mountains beginning from the Saku area.
Difficulty level: Intermediate
This course requires trekking long distances each day, so we recommend departing as early as possible.