Room Rates
(price per person, including tax)
Adults


(13 years old and up)

Children


(7–12 years old)

Small children


(4–6 years old)

One night with
dinner & breakfast
¥10,000
¥7,000
¥5,000
One night with
dinner only
¥9,000
¥6,300
¥4,500
One night with
breakfast only
¥7,500
¥5,300
¥3,800
One night with
no meals
¥6,500
¥4,600
¥3,300
Campground (per person)
* Meals are not provided
¥1,000
¥500
–
Bath


(Campground users only)

¥500
¥500
¥500
Bento

(packed lunchbox)


Includes two rice balls
¥400
¥400
–

Lunch

from ¥900
from ¥900
from ¥900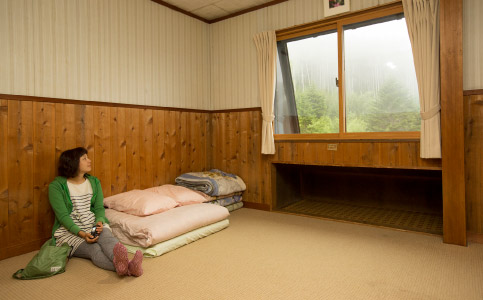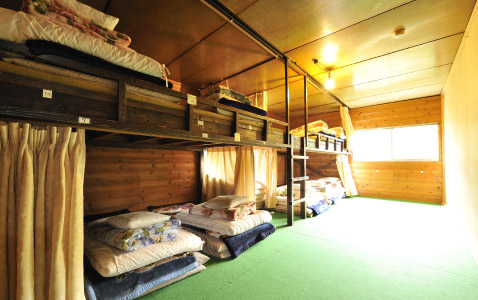 Contact
Please contact us via for general inquires (please write in English or Japanese).
Reservation Form

Please Note
Period of operation: late April – early November
* Please use English or Japanese to fill out the reservation form.
Unfortunately, we cannot reply to and accept the form if it is written in other languages.